Driving to Seattle
Posted on Apr 13, 2018
Our move to Seattle was a series of first, not least amongst them my first road trip all the way across America. In the last week of March I loaded up our Subaru Forester with my bicycle, the dog, and everything we were going to need for our first few months in the new city.
The Subaru Forester ready to head out west
I hit the road a little after 10am on a beautiful Atlanta spring day. Today's plan was to spend the night with our friends Marty and Veronica in Port Girardeau, MO.
Adding a bike rack and a cargo-carrier did add noticeable drag. At highways speeds the car was always trying to slow down. At lower speeds it seemed to get buffeted by the wind, though once going faster the aero changed and everything got more stable. In a decision that should be no surprise I opted for higher speeds and worse gas millage.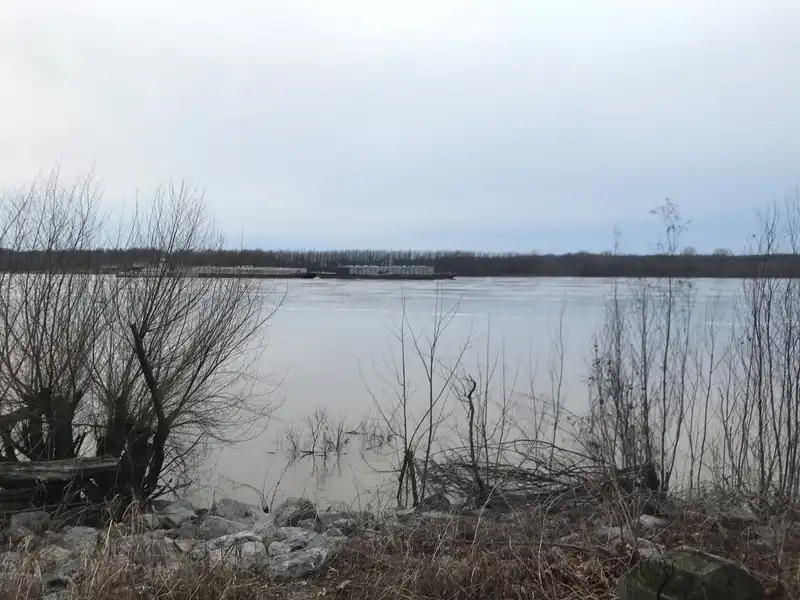 A barge navigating the swollen Ohio river
Veronica had failed to mention that the slight detour off the highway to see them would take me straight through Cairo, IL. Cairo is what a depopulated town looks like. What wasn't abandoned was in disrepair and the whole town had a depressed, spooky vibe. I didn't stop to take a picture.
After Cairo, the route took me on rural highways along the Ohio river. An underreported story of the spring (understandable with how exhausting the news cycle has been) was how the wet winter and heavy spring rains had flooded the major rivers of the midwest. Much of my drive was through swamps that were normally forests.
This first part of the drive was full of childhood memories. We used to road trip a lot to Atlanta before moving. We also spent a number of breaks in southern Illinois. I used to love watching the barges move up and down the river. Safely away from Cairo we found a nice spot for a dog walk and barge viewing.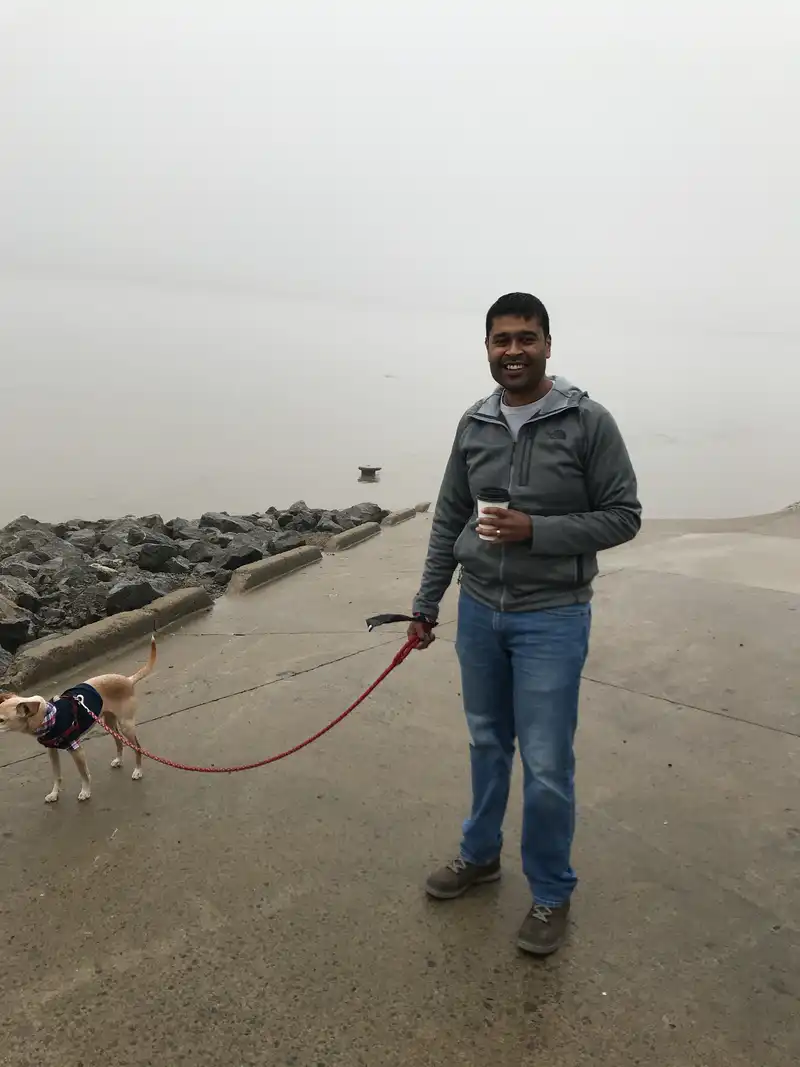 The Mississippi was cresting it's banks as well
Cape Girardeau is another town that came to prominence during the steamboat heydays. While Cairo was race rioting, Cape Girardeau built up around it's university and healthcare system and is now a thriving small town. We had a really nice Italian meal for dinner where we caught up on the big changes in each of our lives. The following morning we got some coffee at a shop run by former Seattleites and took a stroll around the swollen banks of the Mississippi. I did fall every so slightly for the small town mystic and it was a little hard to leave, but slowing down is a long way off.
I received one more mission from Veronica prior to leaving: get a French Krueller from Hoeckele's in Perryville. Sugar consumed, it was time to get to the serious business of putting miles on the tires.
From Perryville, I went through St. Louis then across the state of Missouri to Kansas City, where I encountered my only real traffic in the drive. The slowdown meant I got a good look at Kauffman Stadium. After KC I turned north towards Omaha. The weather was good so I decided to keep going until Sioux Falls, SD where my wonderful wife booked me a hotel. The last section of the day's drive was at night, but I got the feeling I didn't miss much.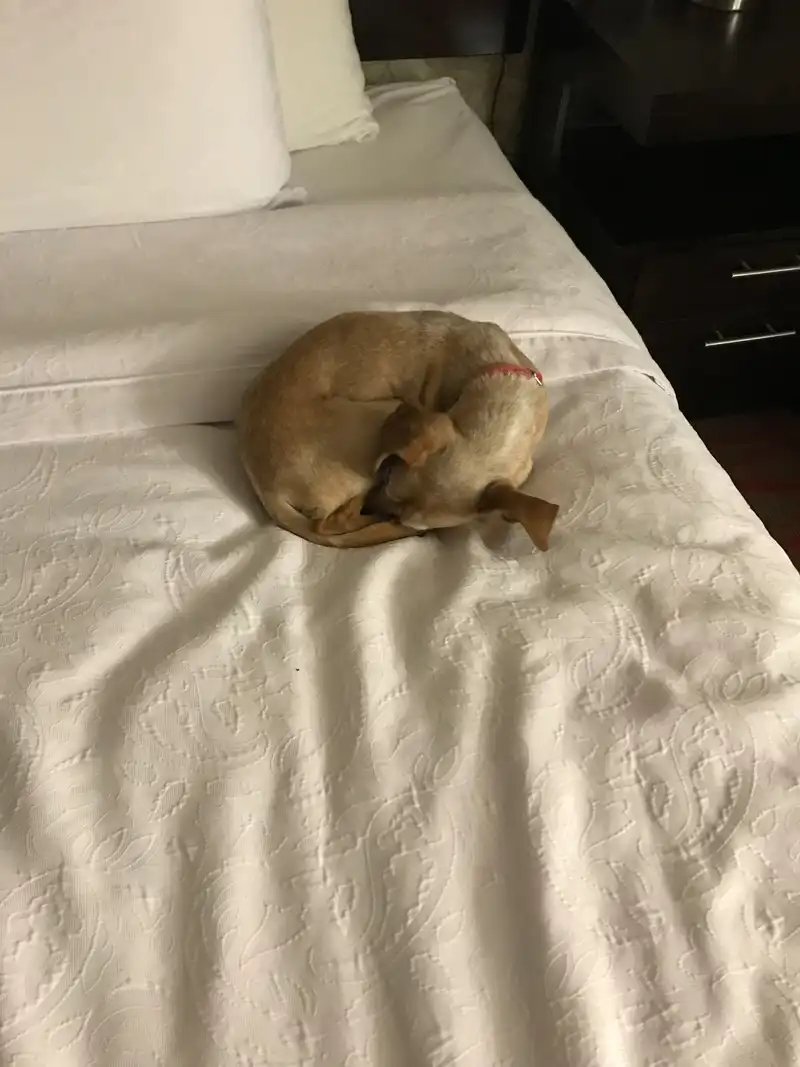 Ajax exhausted after our longest day of travel
The next day was the start of the trek across the road everyone warned me about, I-90 in the winter. Sections could be closed entirely and even when open winds could nearly push your car off the road. I was warned that there was very little to break the monotony save for the Wall Drug signs.
South Dakota was not the most interesting road terrain. For much of the state cruise control and a wheel alignment count as SAE Level-3 automation. The snow cover, however, added a dynamism to the landscape that made the views very compelling.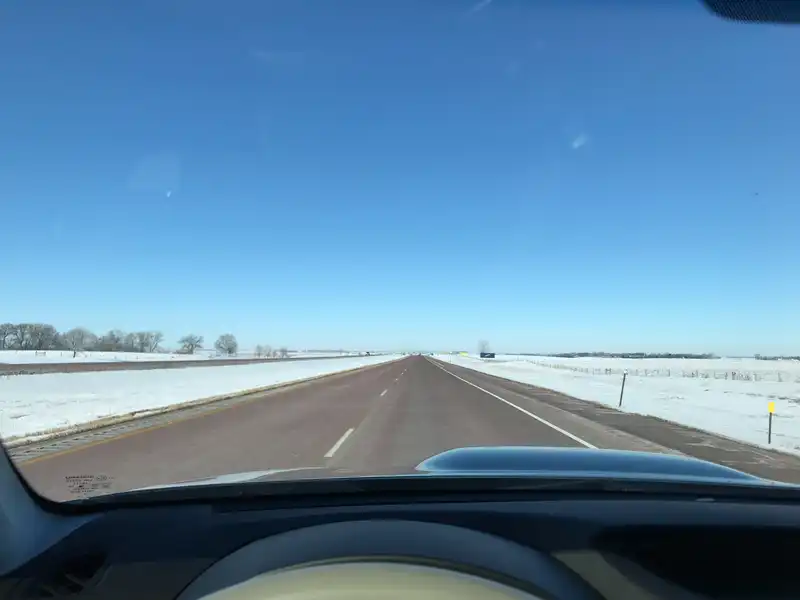 Typical I-90 in South Dakota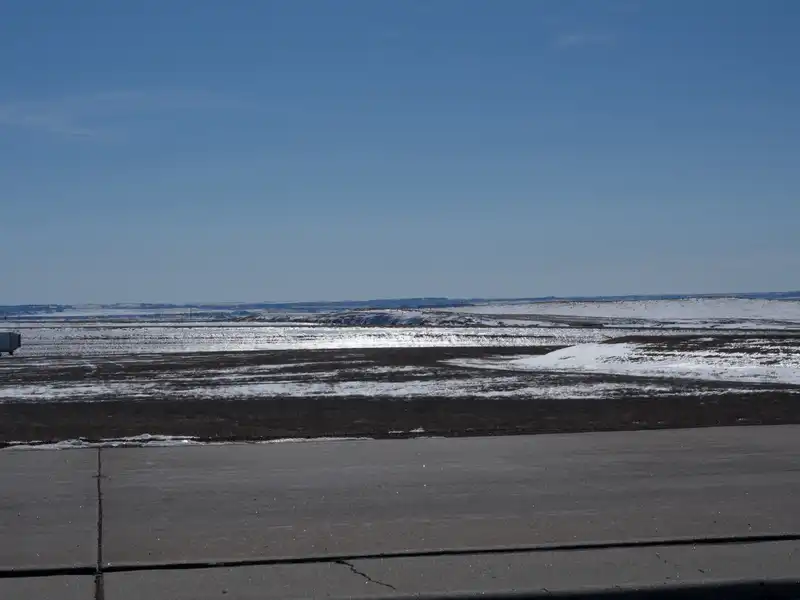 The rugged landscape of the Dakotas in winter
While traversing the lower Dakota, my little brother sent me a text urging me to go to Mount Rushmore. I hadn't planned to make the 2 hour diversion but the weather was perfect and I was running ahead of schedule. I'm glad I took his suggestion.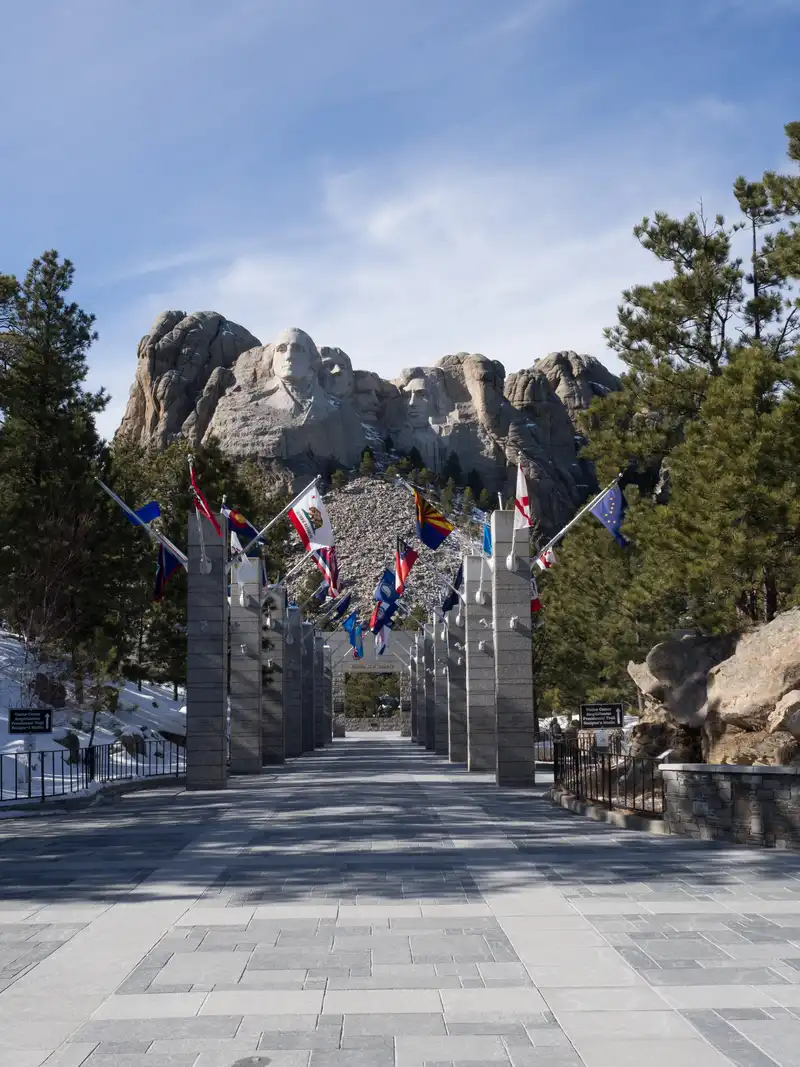 The flags of all the states in our nation
Rushmore was completely empty. I had the majestic monument to some of our best Presidents nearly all to myself. I wondered what they would think of the country today. I expect that they would find typing 280 characters are poor replacement for the political pamphlets of their days.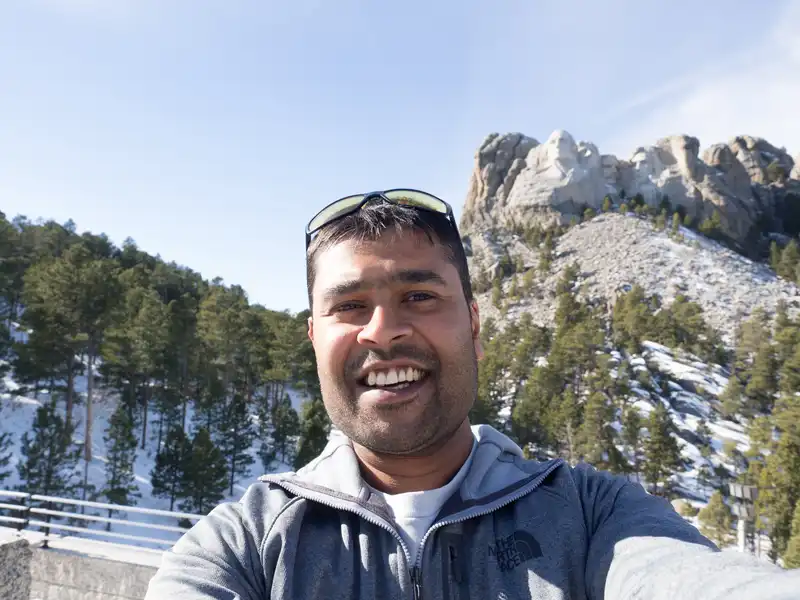 Me with the founding fathers
It had been 34 years since I last visited Mount Rushmore, long before I formed lasting memories. According to my parents after we returned home from that lengthy road trip I went to the bathroom, then hopped back in the car saying "okay, let's go to New York." Now that we have our own child, we often question spending the time and money to take her places she won't remember. She might not remember, but the experience will shape her.
In my case, I found the road trip a blast. Driving through the country puts a whole other perspective on the vastness of America. The country is huge and so much of it is empty. You can look down and see it from an airplane, but driving through it is a different experience entirely. I chatted with some friends, listened to music and podcasts (multiple episodes of "Dinner with Racers" were consumed), and occasionally shut it all off to just enjoy the sounds of the car on the road.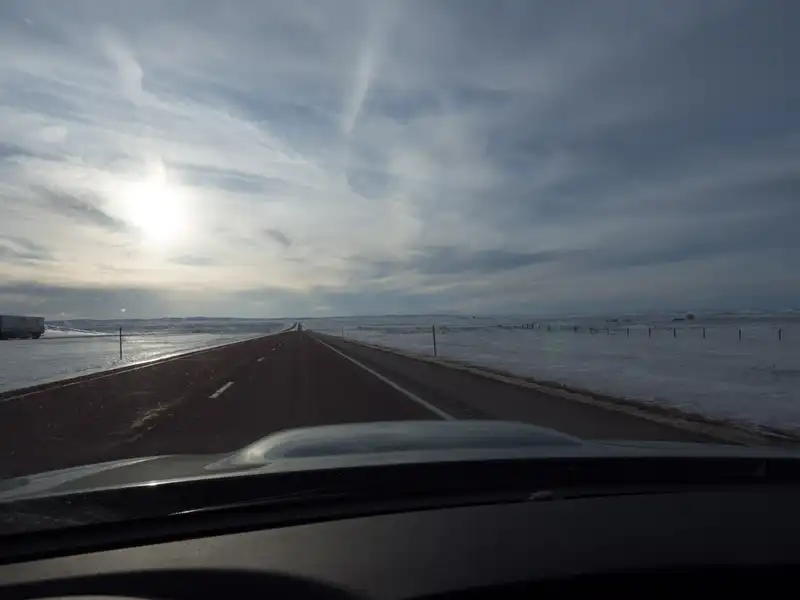 The elevation starting to change
After Rapid City the landscape changed from interesting to fascinating as the elevation started rising. Ajax, who spent the first few days napping, shifted his position to get a better view. The day ended in Billings, MT a few hours after sunset.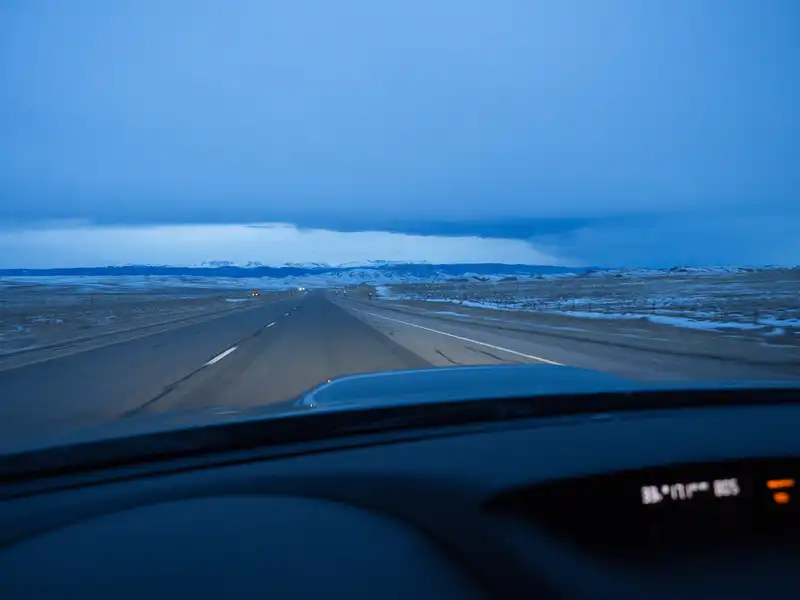 My first sight of snow capped mountains in Wyoming
The following day is probably the most fun I've ever had driving. It was overcast, grey, and hovered just above freezing the entire way. It was snowing on and off but the roads were treated and there was only one stretch where it was slightly an issue.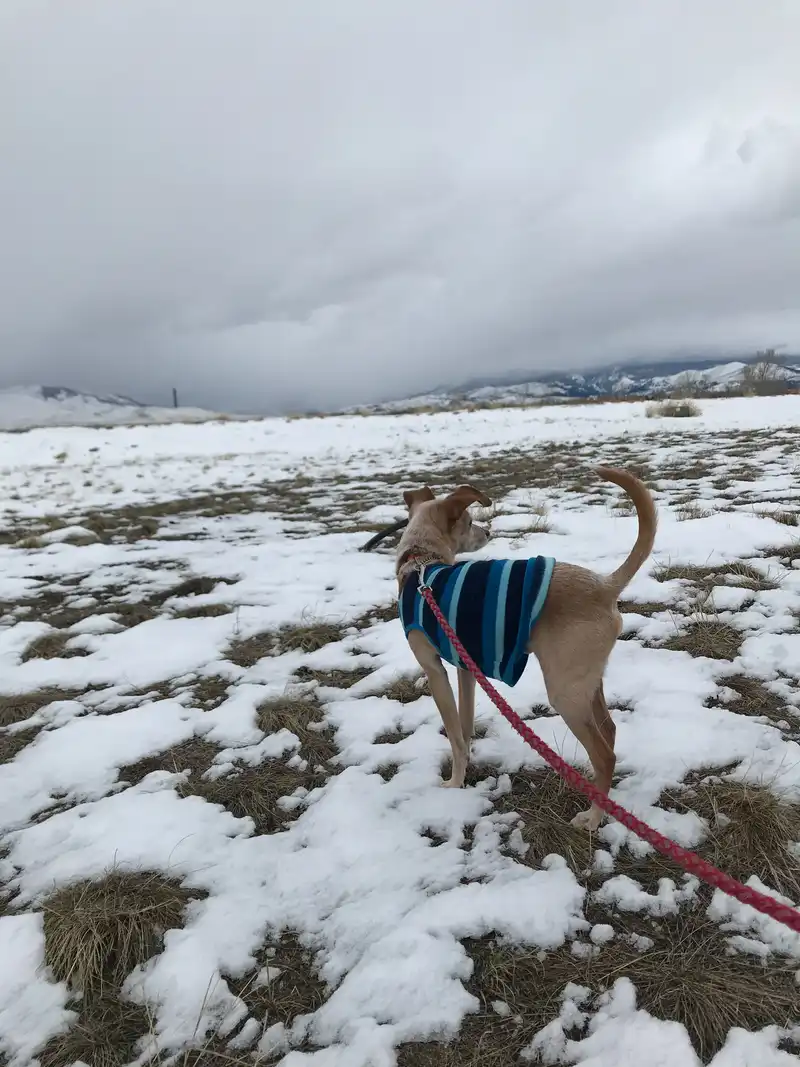 This is what rest stops look like in Montana
The weather combined with the landscape to create some stunning views. Black and white mountains appearing from behind a shroud of fog. Trees glistening with freshly fallen snow. Every turn brought a new sight to behold.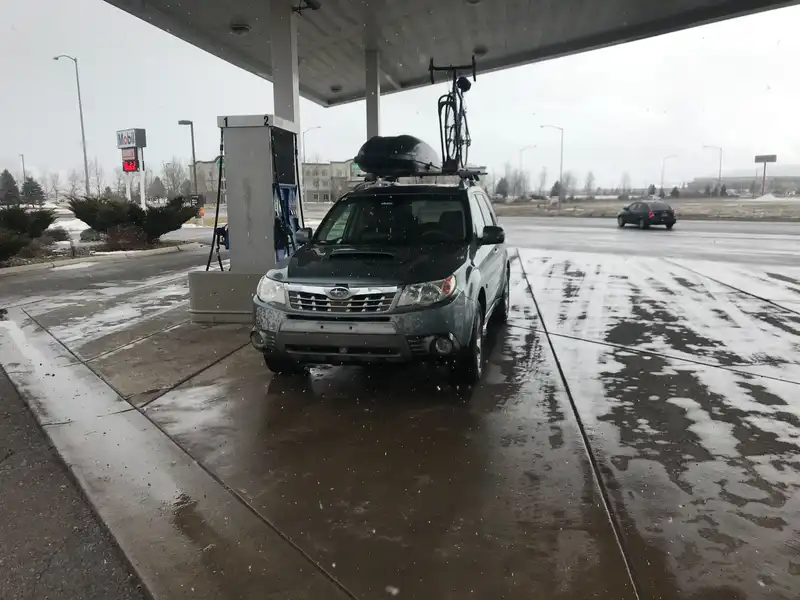 Heading into a snow storm outside Bozeman
The most amazing sights required full concentration and I regretted not getting a dash cam to record it all. This stretch also highlighted the major downside of the Subaru. Our Forester XT isn't the best with gas milage and loaded up going uphill made it even worse. Since I didn't want to risk getting stranded, this meant stopping for gas, a lot. Sadly they don't build gas stations on beautiful vistas.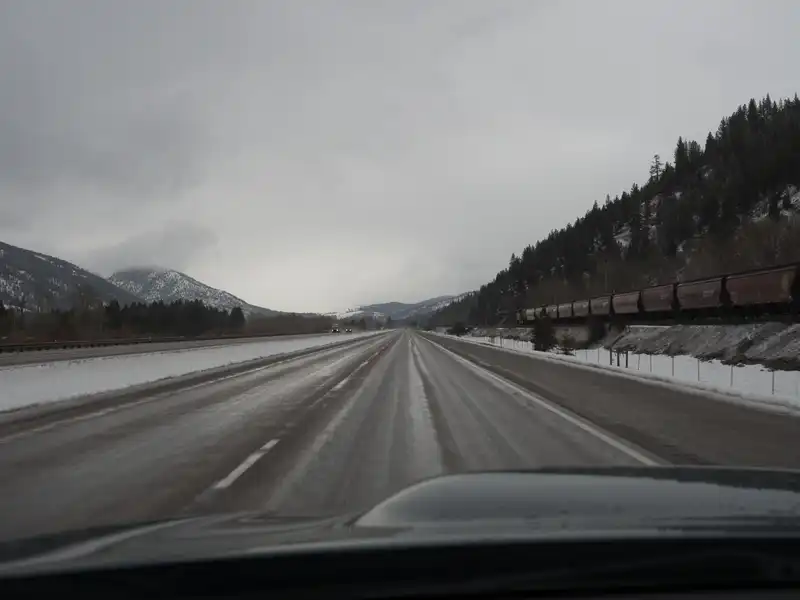 Finally a little flat road
The following night was spent in Spokane, WA. That would leave me with one short hop for Seattle. Spokane turned out eventful. Shortly after checking in, there was an active shooter incident in downtown. Waves of police cars flew by us while Ajax and I were out walking. Turned out the "active shooter" was an unarmed individual threatening to shoot someone in the course of an argument.
Dinner was more eventful. As I was wrapping up, members from local Air Force base saw me sitting alone and kindly asked me to join their party. Shortly after the ring leader got up on a table and started singing the theme from Moana. Memories and half-price beers, everyone had a really good time.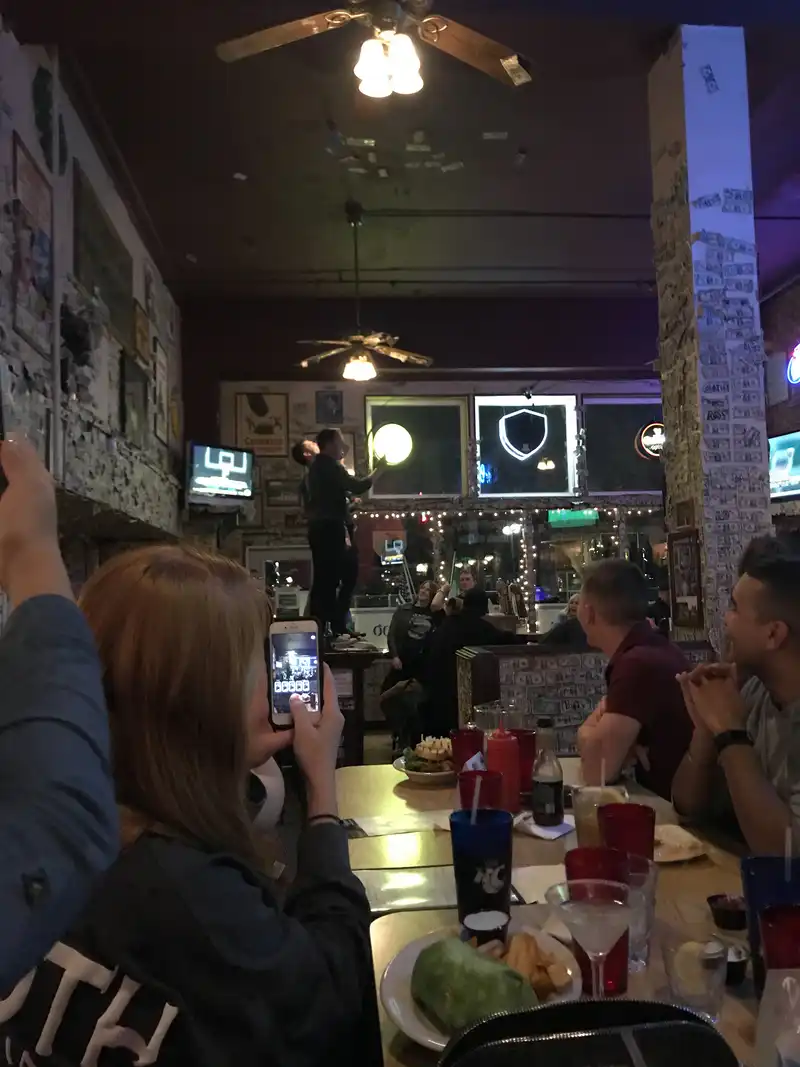 Friday night at the pub
Spokane reminded me a good bit of Greenville, SC; a picturesque and surprisingly interesting town.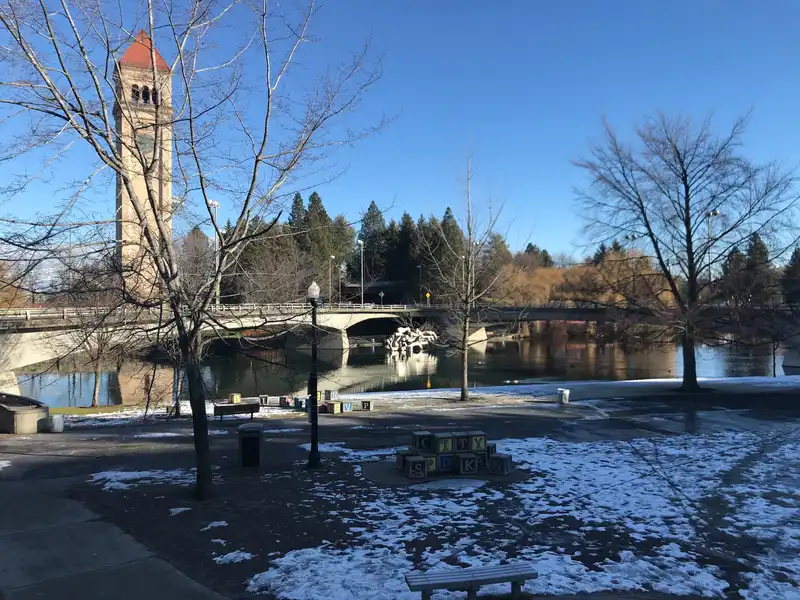 Spokane in the morning
Finally it was time for the last leg across the Columbia Plateau and into Seattle. I was not expecting much until the cascades after two days of being wowed the the mountains, but that was incorrectly pessimistic. The lighting of the landscape at a Northern longitude and high elevation is worth it all on it's own.
Then came the Cascades with Rainer looming in the background. The eastern side is nearly a desert with California style agriculture. In an answer to an age old road-trip question, there was a 16 mile stretch where they had signs up stating what was growing behind the fences.
Shortly after a section full of wind farms and solar panels the arid environment gave way to snowy mountain passes and the elevation started dropping.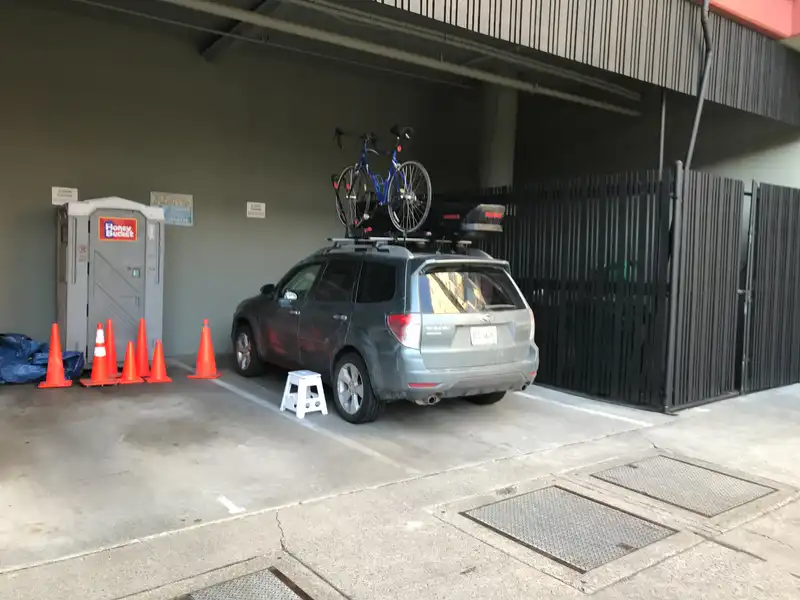 Pulled into the apartment
The traffic started to build up then stop moving completely at times. I had arrived to our new home.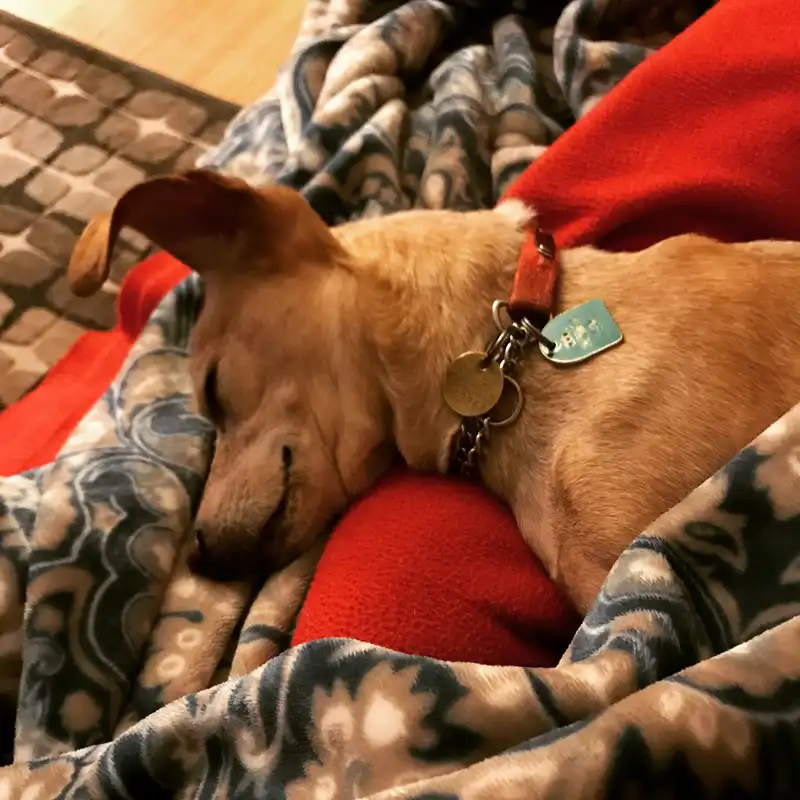 Home sweet home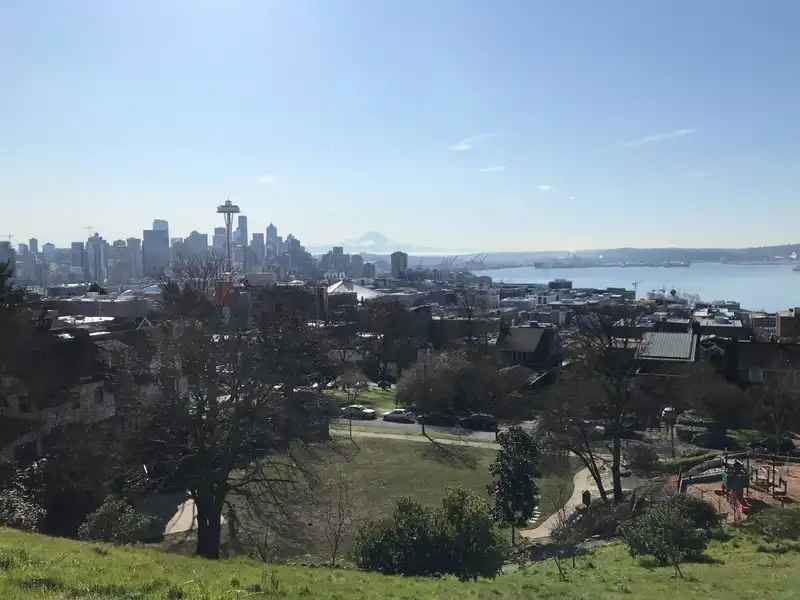 The dog walks got a little bit of an upgrade