Christmas 2015
Posted on Dec 15, 2015
It was hard to believe it was Christmas. Not only did the year fly by so quickly, but it was in the 70's the entire week. At one point over the holiday, the humidity and heat was so much, our Nest fired up the air conditioner.
This was the first year that Mira understood what Christmas was about. We're still not to the point where we get up extra early for presents or try to catch Santa in the act, but old enough to understand decorations and who Santa is.
This was also the year we decided to make having Christmas Eve dinner at our house a tradition. We invited my parent's over and made crepes stuffed with lentils and french onion soup.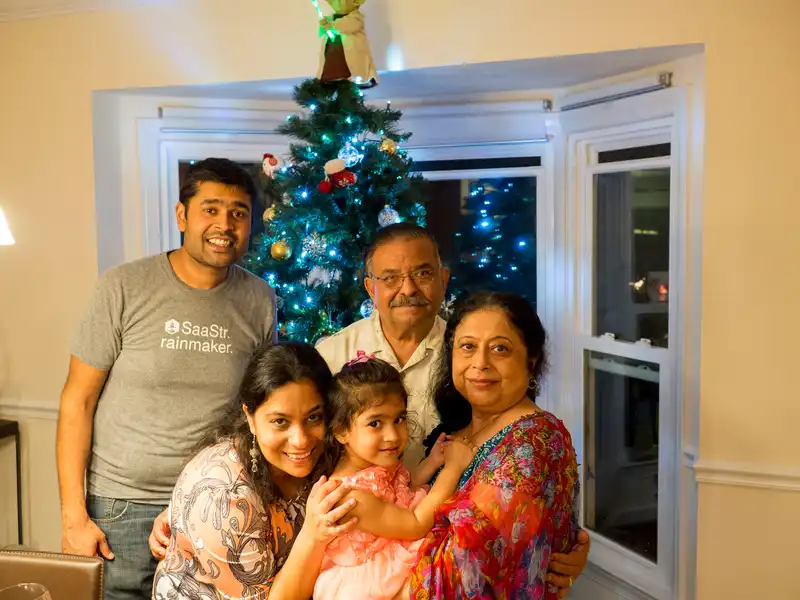 The family gathered for Christmas Eve dinner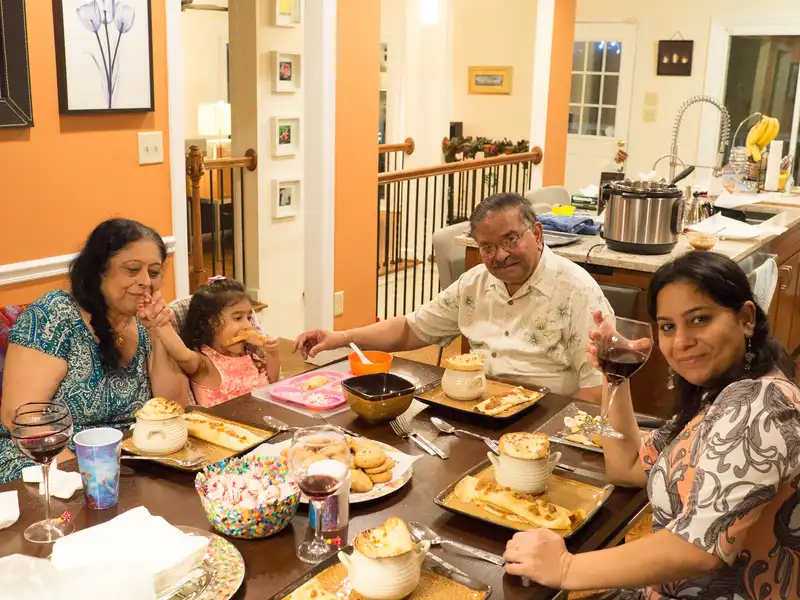 Dinner is served! Surprised we were able to get Mira to eat something other than the cookies.
Christmas morning we packed up the presents that Santa left at our house and went to my parents. Since it was Christmas, we could not leave our oldest child behind.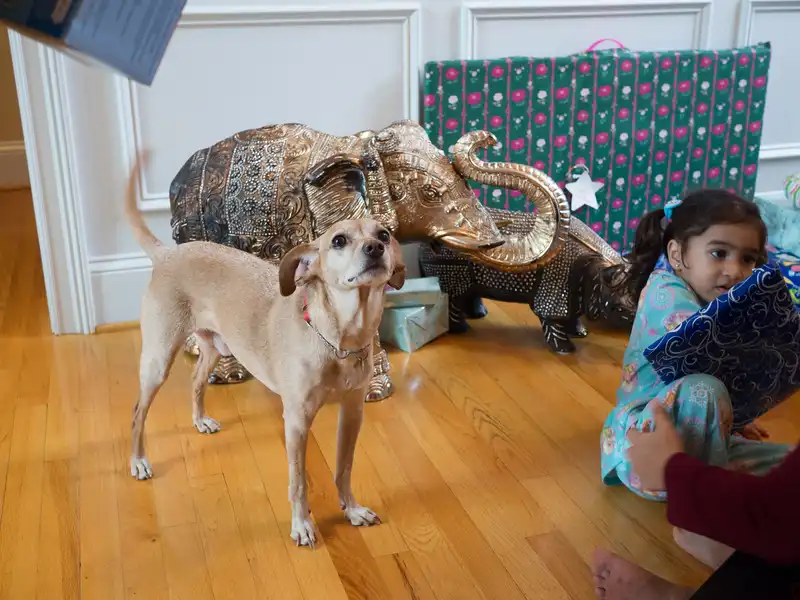 Ajax seeing if any of these presents contain treats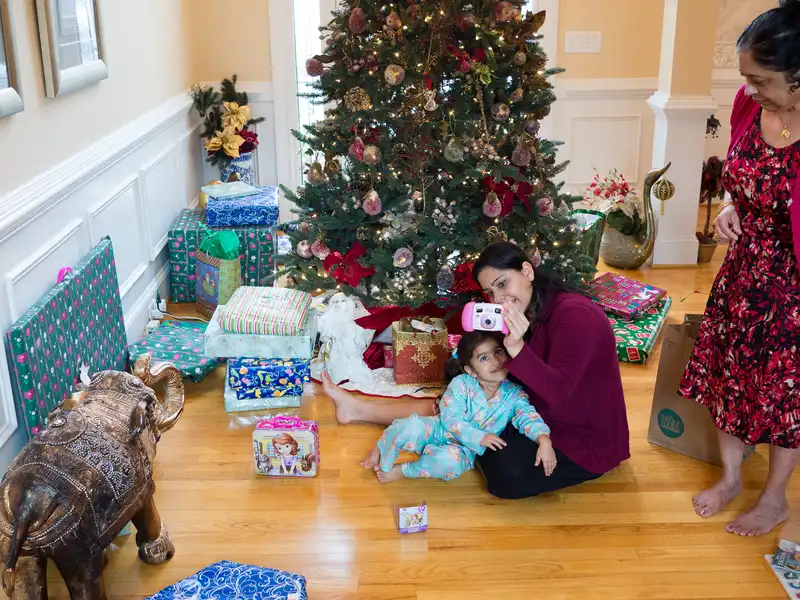 Mira and Mommy playing with her new camera
One of the things we wanted to do this year is give some art projects as presents. Sonali and Mira painted these signs. Dada and Dadi mean granddad and grandmom in Hindi.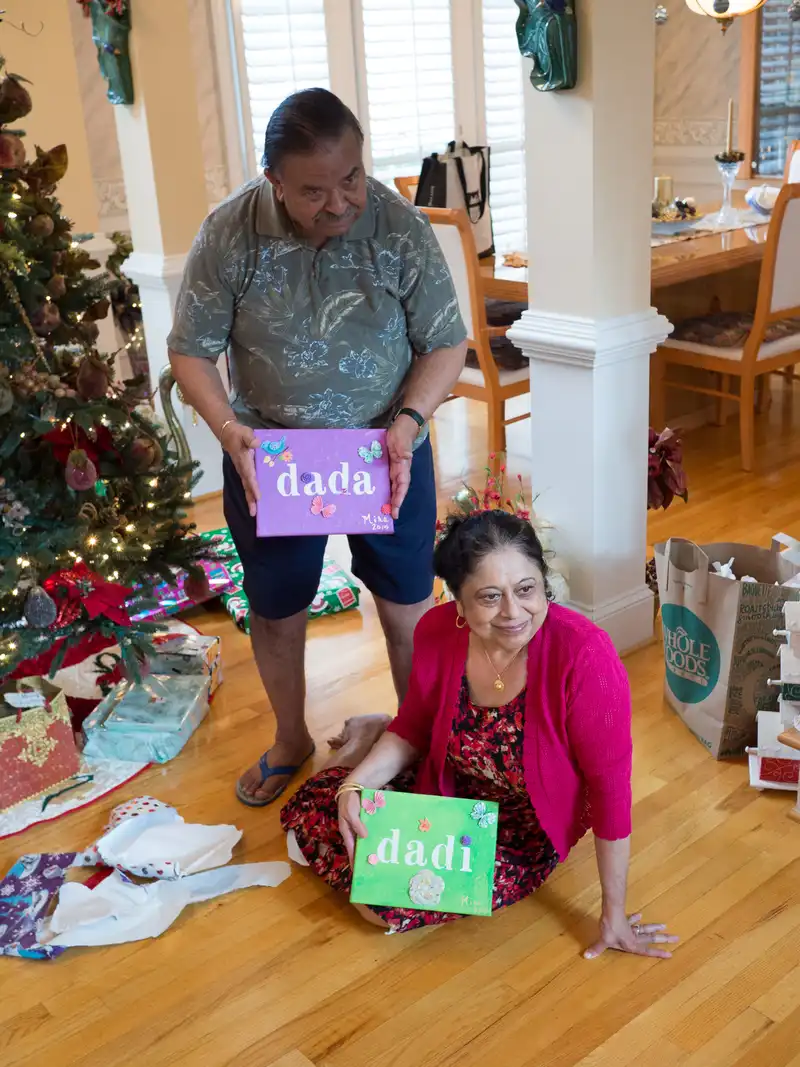 Mira's art projects as gifts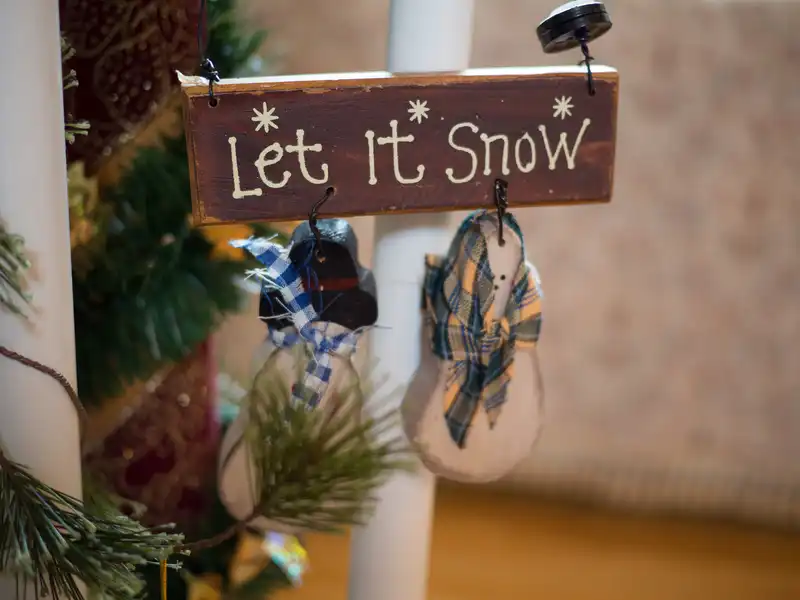 Let is snow? Yeah right, it's hot outside.
Mira really got into the act of opening presents this time. We decided to go with the Santa story pretty late this year and didn't fully communicate that to my parents. What we didn't count on was that our kid is pretty clever, and while she can't read she does know that certain shapes mean certain words. So when we told her a gift was from "Santa" she looked at us and said, "but that says Dada." Sigh, they grow up so fast.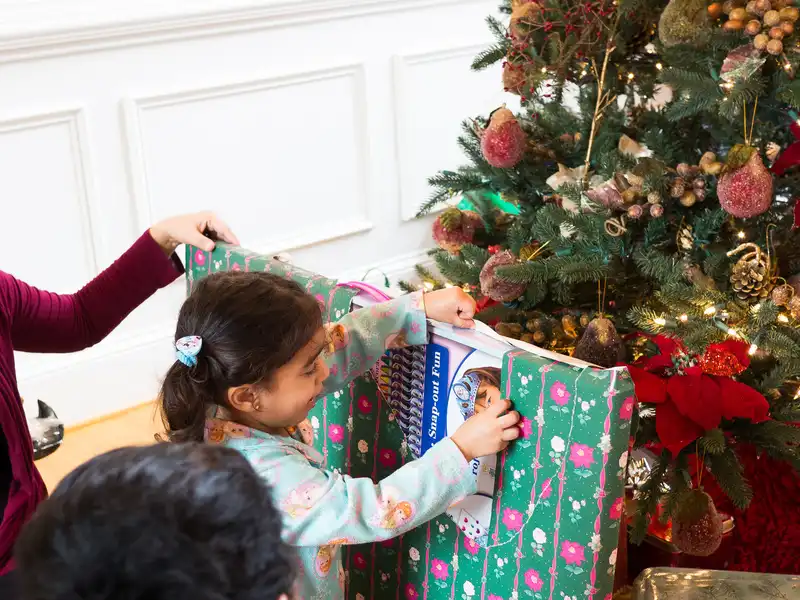 Excited to open her giant Frozen activity set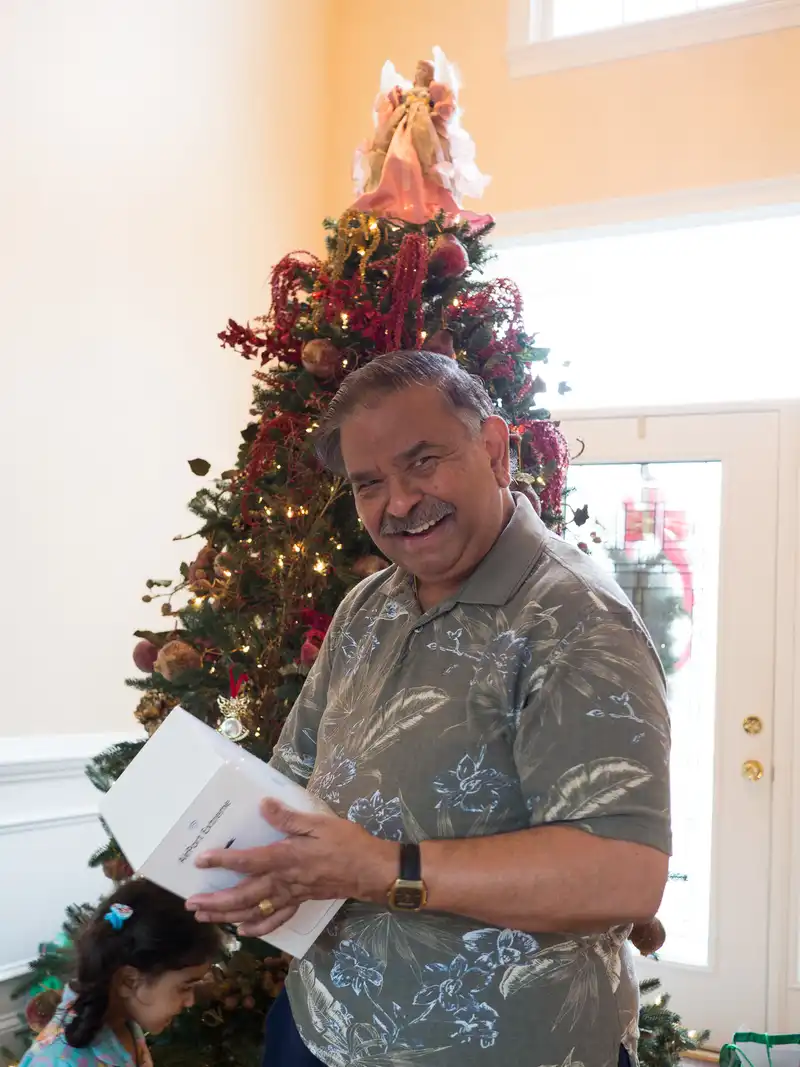 Dad with his gift, an Airport Extreme
The home network at my parents house has been struggling. The worst part is that Mira can't watch the shows stored on her phone on the tv. The network is not able to handle it. Therefore we decided to gift them an Airport Extreme, which also meant that my entire afternoon was spent with my head in the drop ceiling in the basement.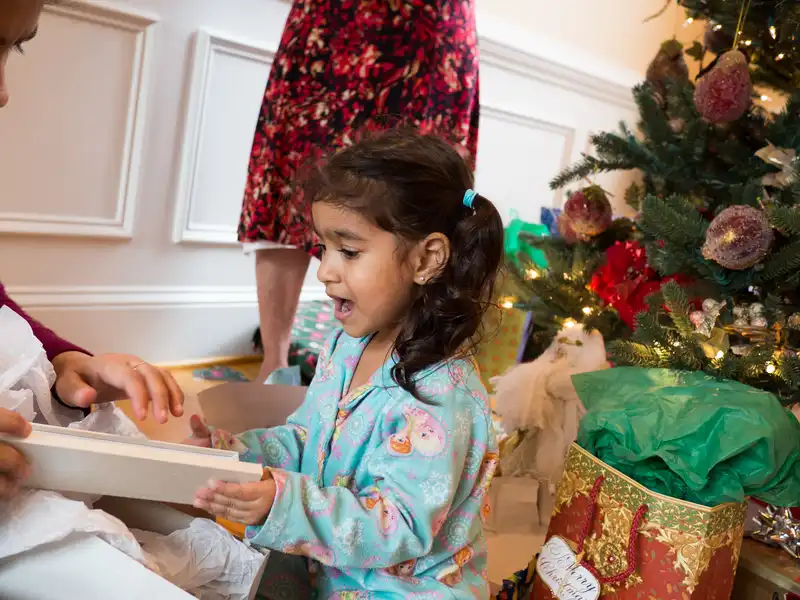 Mira loves Mommy's new bracelet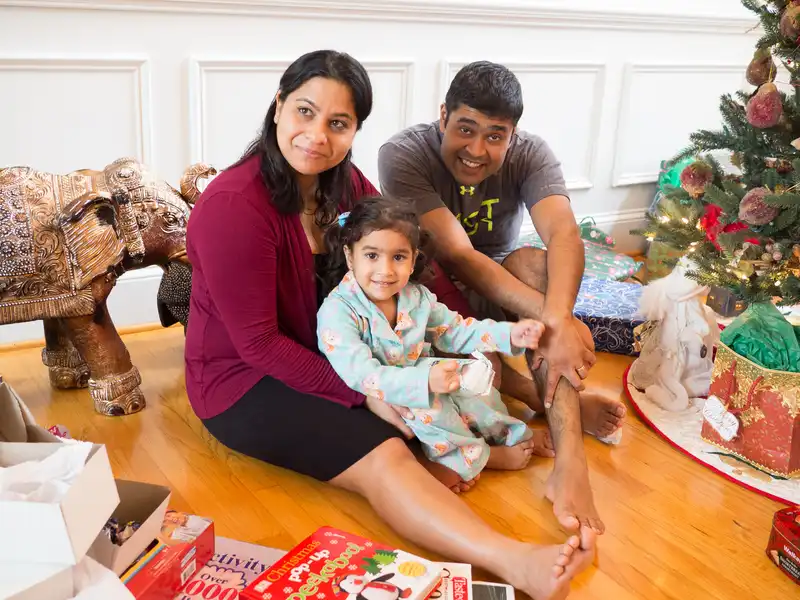 Three of us on Christmas morning. Yes, I am wearing shorts.
After cleaning away the wrapping paper, eating lunch, and fixing the network, it was time to get cleaned up for Christmas dinner with the whole family.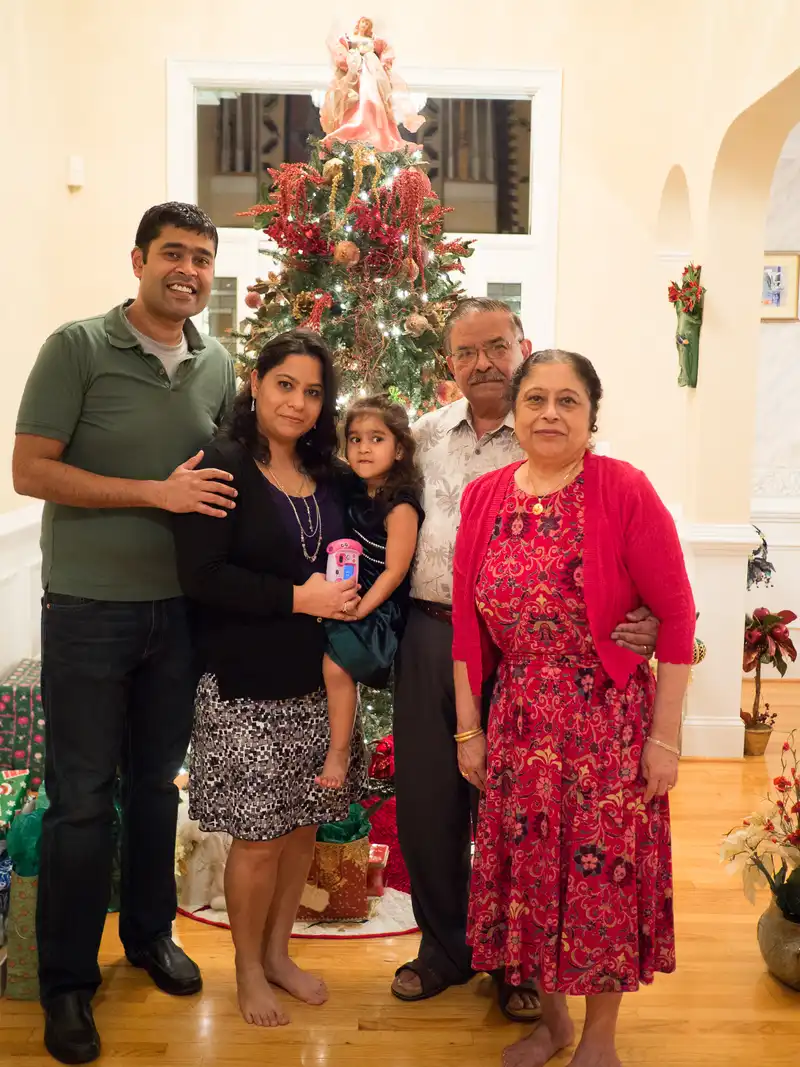 Family Portrait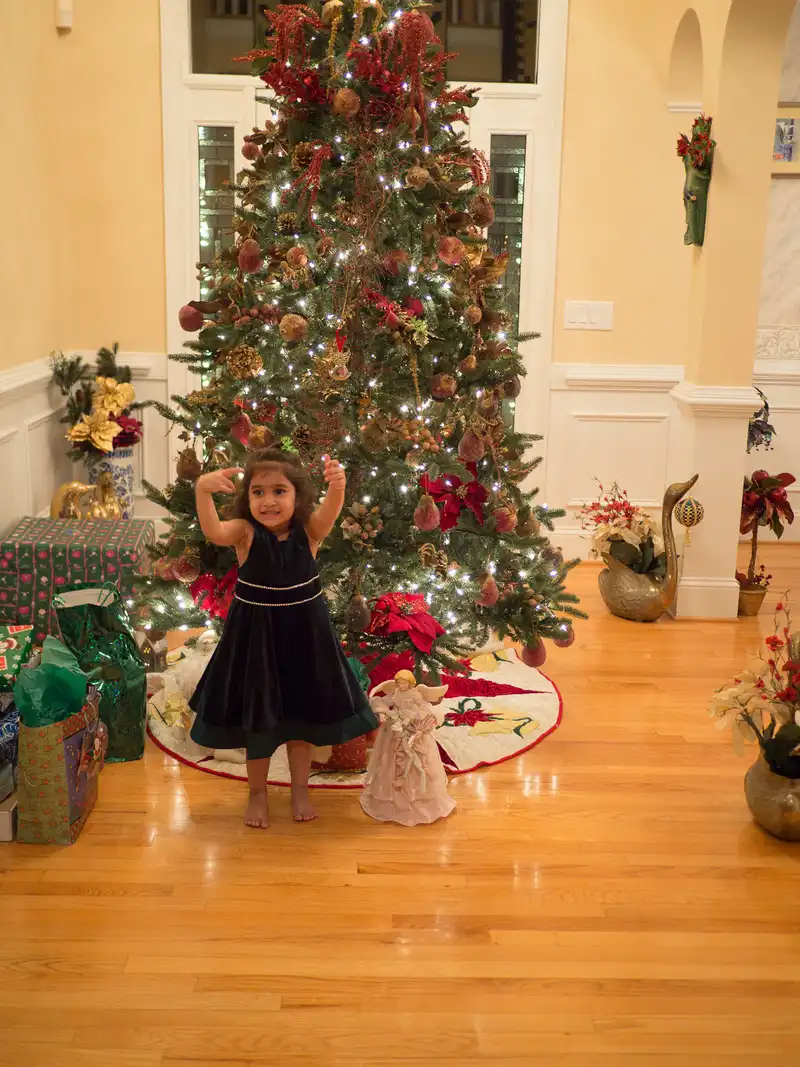 Our angel with the tree's angel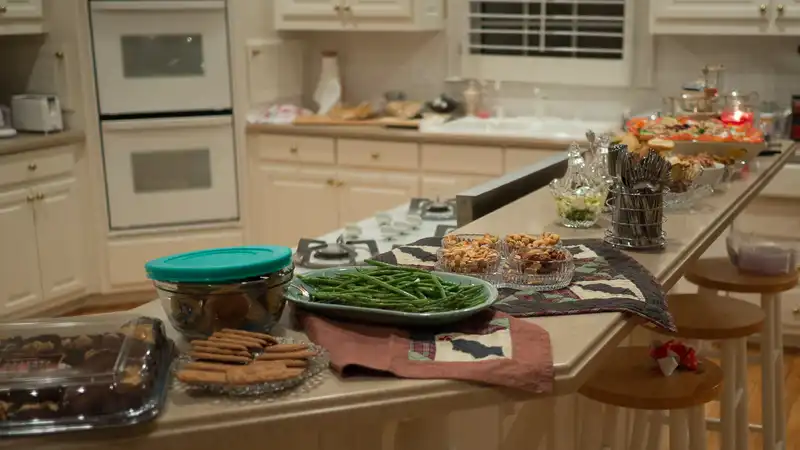 The appetizer spread for dinner, cookies are an appetizer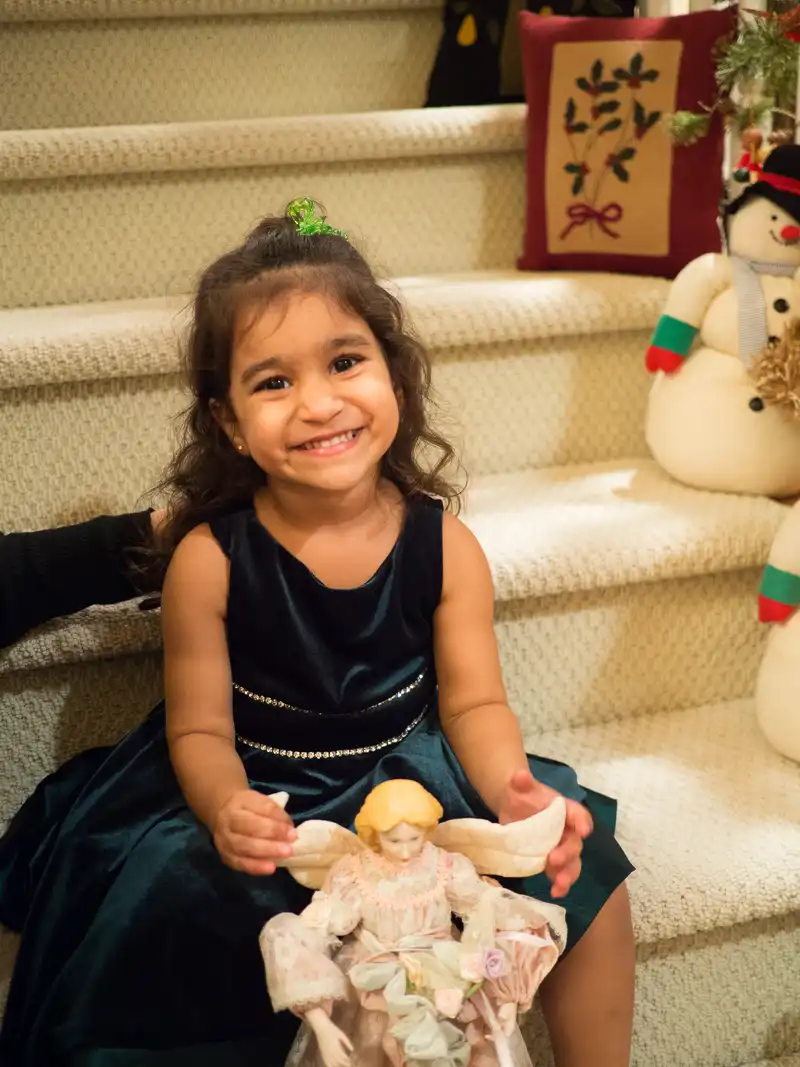 Mira finally posing for a picture in her green dress
Mira's Christmas spirit didn't stop with opening presents. We have a new baby in the family and Mira was excited to give her a gift.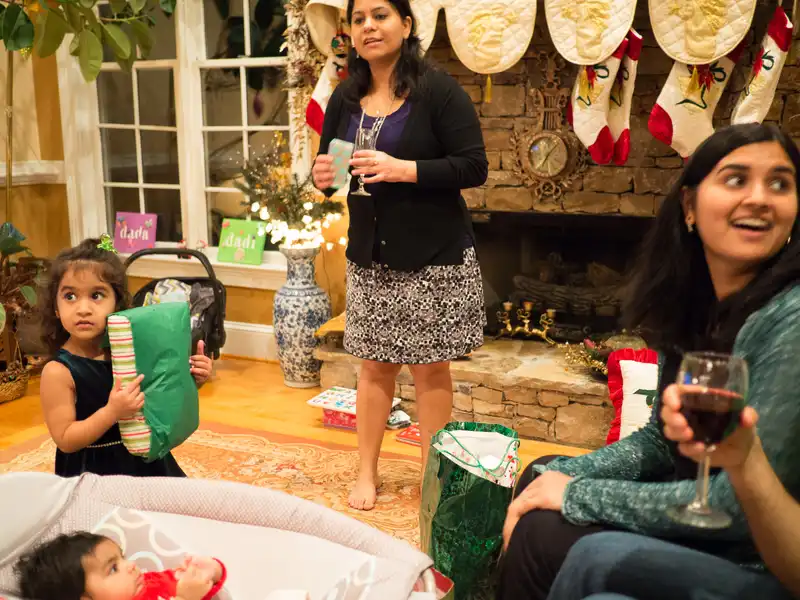 Mira giving a gift to Kareena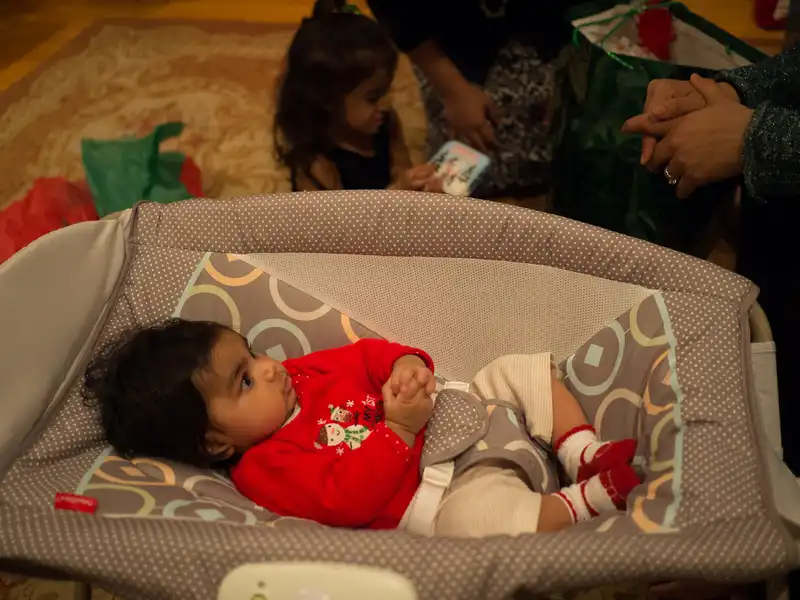 Kareena daydreaming about her new towels and books