Labor Day at Kennesaw Mountain
Posted on Sep 17, 2015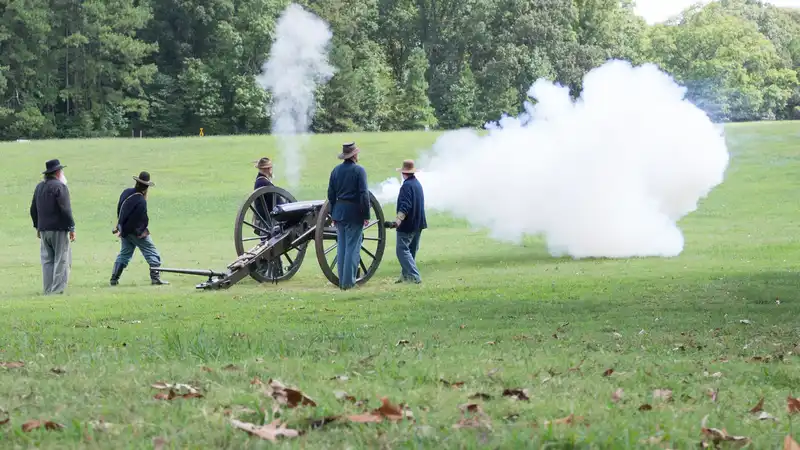 Firing off the cannon.
Mira has hit an age where she only has two states when she's awake: running and melting down. Okay, that's an exaggeration, she likes to color too. We decided to use her extensive mobility to start doing something we haven't done in a while, which is go for a good long walk.
She's still three, so picking a trail-head off a service route still isn't an option. There have to be facilities (small bladder) and the car ride can't be too long. Kennesaw Mountain seemed to be a good bet, so we loaded up the car, called the grandparents to meet us and headed out that way.
It became immediately clear that we didn't think this through all the way. The place was packed and there wasn't a parking spot to be found. Besides that, our intention to go for a walk was completely sidetracked by the Union solders carrying out a cannon demonstration.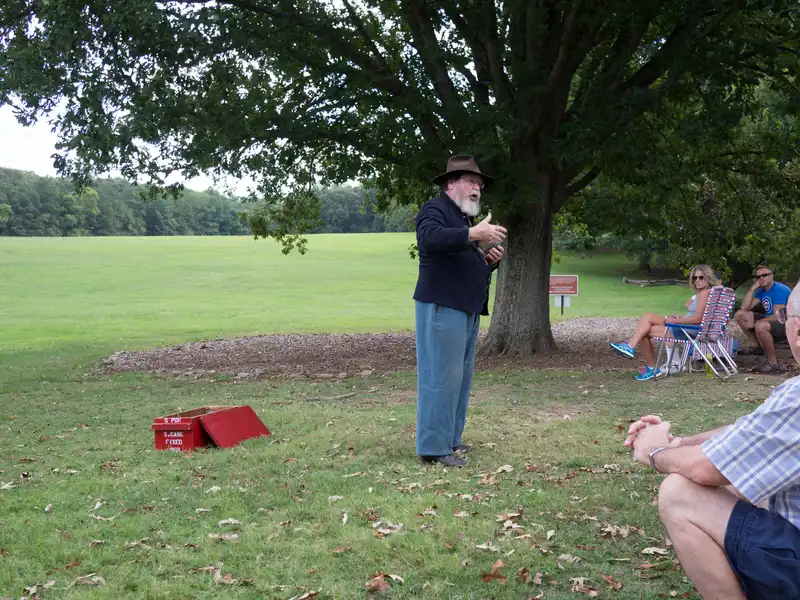 Showing off the ordinance that goes into the cannon
We got there just in time to hear the first firing of the cannon and the start of the program. Cannons are not something that I've spent a ton of time learning about, so seeing the different types of ordinance and learning about the teamwork that went into firing a cannon was new to me.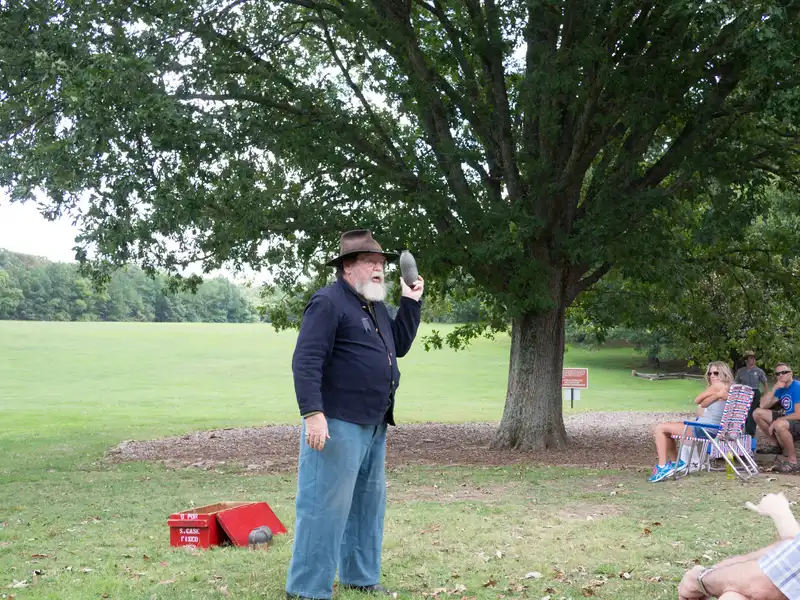 Talking about the effects of this anti-personnel shell
To me, war is an abstract thing that took place a long time ago or in a place far away. I know it's happening in the world, but it's not prevalent in my daily life. Sitting in a battlefield, learning about the ingenuity and effort that mankind spent to wipe out other people brings some of that perspective back. The perspective won't stop me from enjoying the history lesson or the big boom that's about to come, but it's enough to make one stop and think for a few seconds.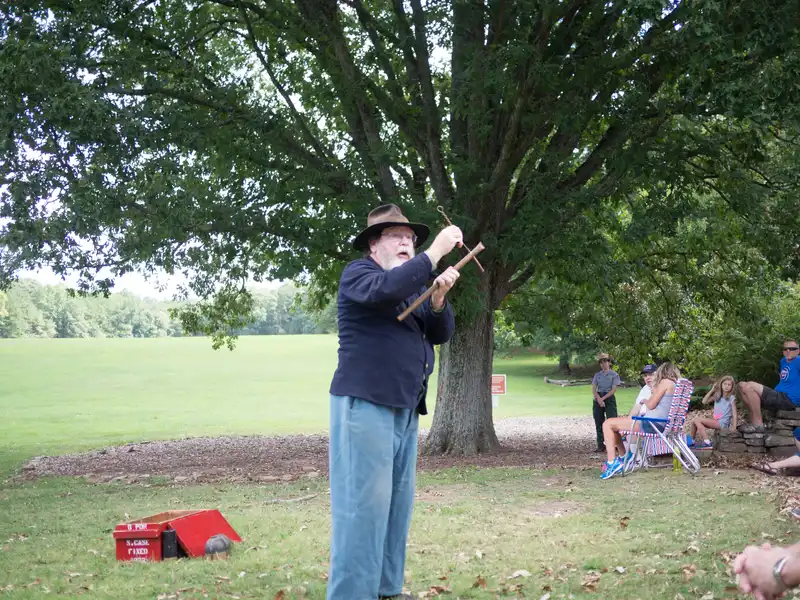 Demonstrating a mockup of a firing pin
One new things I learned was the origin of the word Shrapnel. If you don't want to click through the link, this type of artillery shell was invented by a British Major named Shrapnel. The other was the amount of coordination and teamwork that went into firing a shell. There were eight men involved, each with a specific job along with a few horses. Losing any more than a few would make the gun inoperable.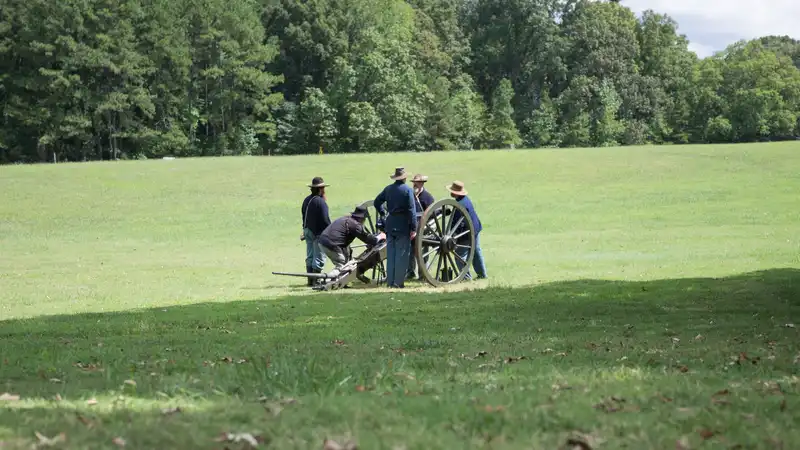 Lining up the sights.
While the history lesson was a value add, the reason we were all there was to see the re-enactors fire the cannon. Even with blanks and half the gunpowder, the blast was loud.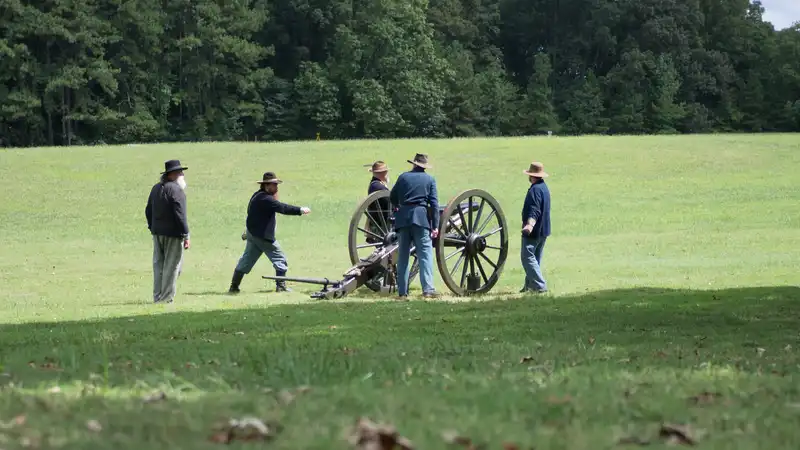 Ready to pull the pin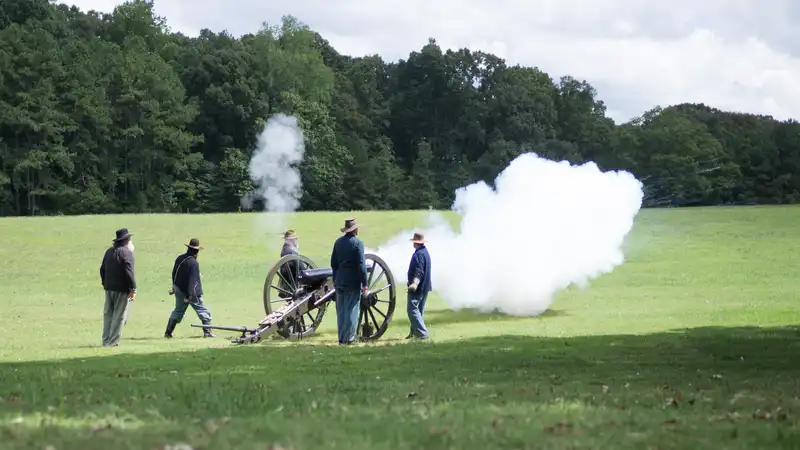 Fire!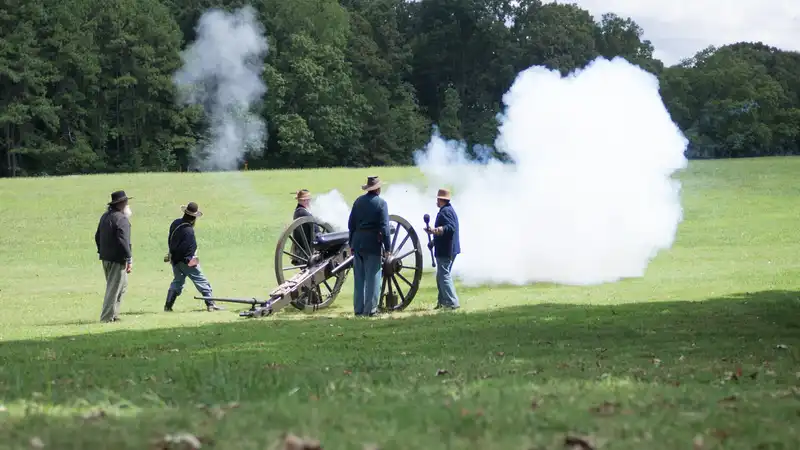 The shot is away!
We finally did climb up the mountain. Every dad is impressed with their daughter, but I'm still amazed with how well she navigates obstacles and keeps her balance on rough terrain. She ran portions over rocks and tree limbs. She even ran back a few times when she thought we got stuck. I can't believe that 24 months ago she couldn't walk at all and now she's doing all this.
With the amount of activity we had before the start, we only made it half way. The fearless one wanted to continue on so we had to convince her that we had made it the top. There was a good nap to be had that afternoon.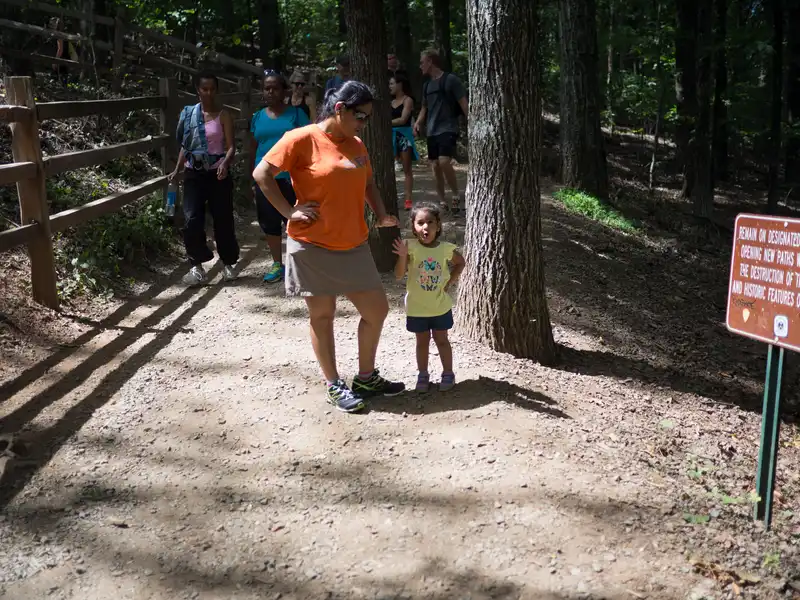 At the 'top' of the mountain.