Trains, Trains, Trains
Posted on Feb 15, 2015
The Southern Museum staged their fifth annual "Trains, Trains, Trains" event in late January. Mira got a little train set for Christmas, so we were excited to see how she'd react to a large event with lots of model trains and one real locomotive.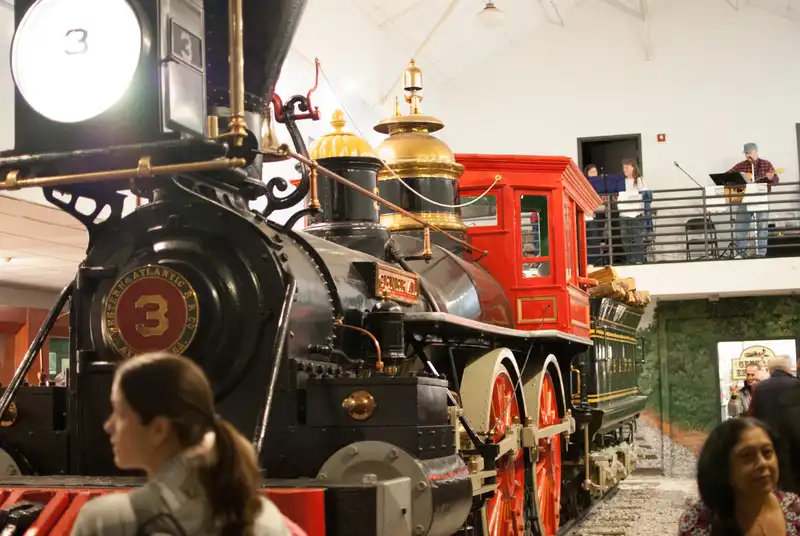 The General
The centerpiece of the Museum is a locomotive called the General. During the civil war, the General, a confederate steam engine, was stolen by union volunteers, and subsequently chased by confederate soldiers.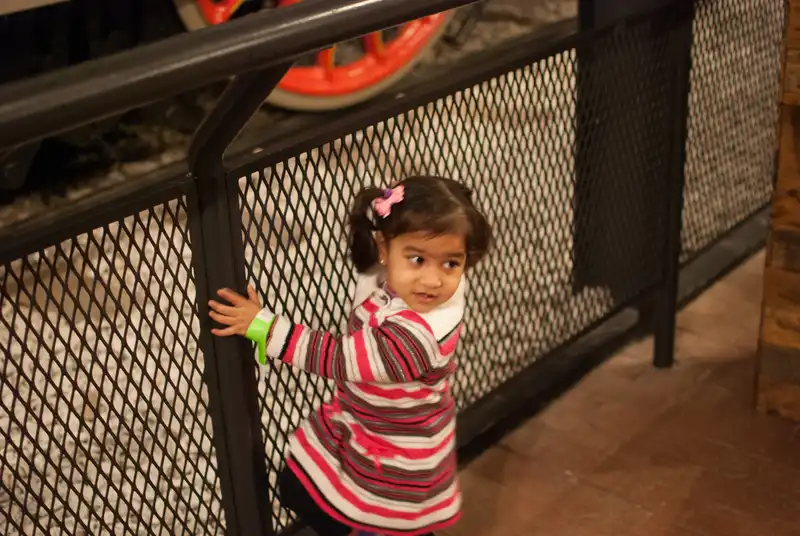 Mira near the wheels of the great locomotive
The story of the General, while interesting, was a little over the head of our toddler. She was far more fascinated by the large collection of model railroads put together for the event. Easily her favorite was the collection put together by the Lego model railroad club.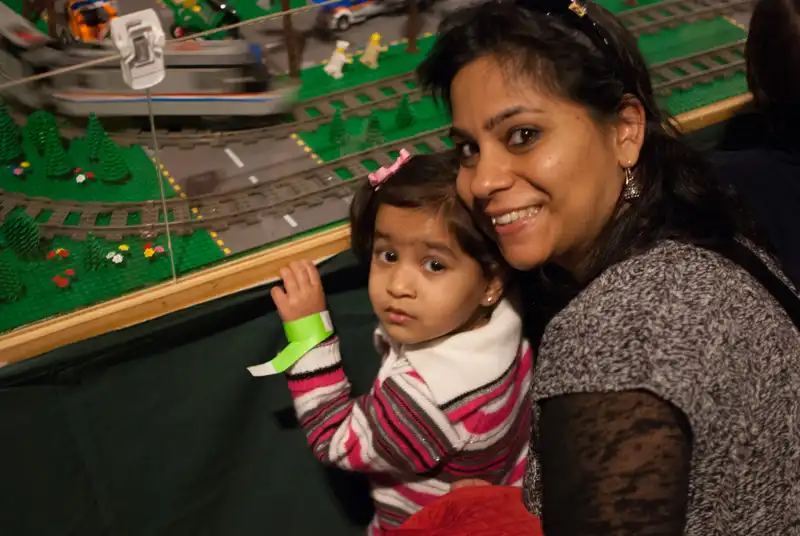 Mira in front of her favorite exhibit
The Lego model was impressive and they did a great job of putting together buildings out of Lego that I would have never thought of. The detail in their city creation was equally superb and there were many interesting little scenes. As expected for a group of adults with a hobby in modeling and Lego, there were some examples of dark humor in the scene.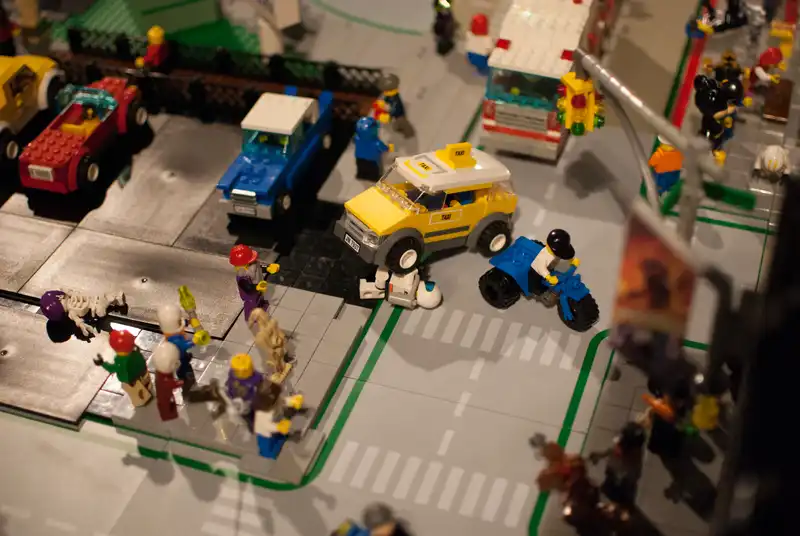 In the middle of a zombie attack, most are concerned about the astronaut
The real fun of the event was being able to control some of the larger model train displays. Mira had been hesitant to play conductor on her own set, but once she saw some other kids doing it on a set that wasn't hers, she quickly figured out how to make the trains go.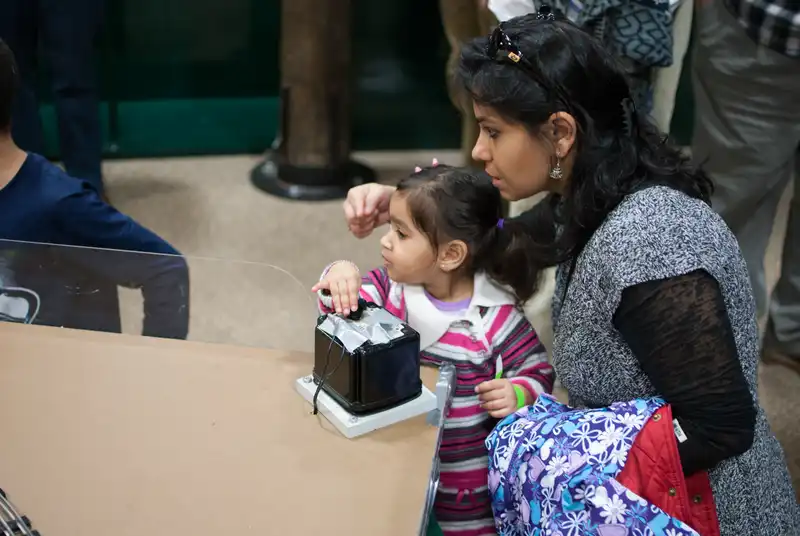 Focused on getting the passengers and cargo along safely